The serviced apartments concept is hard for Pakistani locals to understand because such sort of concept is rarely found in Pakistan and there are different reasons behind it.
Before highlighting these issues you need to know about what investors or future homeowners prefer in the real estate market in Pakistan. This would give you a clear image of the Pakistani's real estate mindset.
How is the real estate market in Pakistan generally?
Pakistan's real estate market is a never-ending drama at times you would think of this situation as a session of jumps.
The prime reason behind the real estate market of Pakistan suffering from constant downfalls compared to the ups is because of the growth of the political impact.
This political involvement is not only in the real estate market but also affects the economy of Pakistan. This is where you must understand that the investors are stuck to the basic investment in the real estate market rather than going for smart investment.
Investors would invest in an apartment or plot and suffer from a loss rather than invest smartly in a serviced apartment.
The logic behind investing in something new is hard for investors to understand unless there is someone else that is handling their investment.
Read more: What things to keep in mind before you buy apartment in Pakistan?
Explore the serviced apartments project.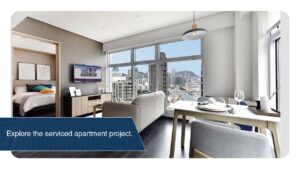 A serviced apartment is a hotel-like apartment but with comparatively much more advanced facilities such as your kitchen, a gym, digitally controlled smart apartments, a café, gaming, and the list could go. With this concept serviced apartments in Karachi were introduced.
Even though it is still hard to digest the concept of a serviced apartment but overseas people in Pakistan are still looking for such type of projects.
Serviced apartments concept is now available in Bahria Town Karachi introduced by California Real Estate and Builders under the name of BT Serviced Apartment to revive a new genre in the real estate market of Pakistan.
Read more: Buy apartment to explore an easiest way to make money
How is Bahria Town Karachi the ideal project for Serviced Apartments in Pakistan?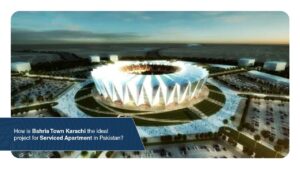 Bahria Town Karachi is the boom that was much needed for the real estate market in Pakistan.
The reason behind this is the concept with which Bahria Town has ensured that their project in Karachi can be compared to the projects in overseas markets.
To gather the interest of overseas Pakistanis different monuments were constructed all over Bahria Town Karachi to ensure that every precinct has its uniqueness.
Bahria Town Karachi has proven to be an icon in the real estate market with numerous private real estate companies already operating from within the projects and others working online to facilitate their clients and get them to invest in different projects in Bahria Town Karachi such as the serviced apartments concept.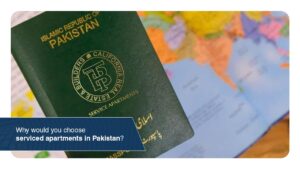 Serviced Apartments in Pakistan are not a concept that is found often but it is a concept that can start to gain a great amount of attention because the locals love to have a home that has a complete facility.
A furnished project that is equipped with digital smart items that can make your daily life task easier.
With these facilities and much more, you should also know that serviced apartments can provide you with rental income as they are available to be rented hourly, daily, weekly, monthly, or yearly.
The prices of these serviced apartments in Pakistan are comparatively less than an average hotel in Pakistan which makes them more unique.